Penname: Dreamflower [Contact]
Real name: Barbara Rich
Member Since: 04/11/09
Membership status: Administrator

Biography:

Hello! I'm Dreamflower, and I have been a Lord of the Rings fan since 1967, when I was 15 years old. I have read the books countless times over the years, but I did not begin writing fanfic until 2004. I've written many stories, nearly all of them hobbit-centric; in addition I am a co-mod of the LOTR_GFIC community and of this archive. In my personal life, I've been married since 1976 (I met my husband through our mutual interest in LotR), and have one son, who is "grown and flown". LOTR and fanfic are my main hobby, but I have several other hobbies as well: calligraphy, cooking, needlework of all kinds, sewing, decorative painting and polymer clay are all other creative outlets for me.
DISCLAIMER: Middle-earth and all its peoples are the property of the Tolkien Estate. I own none of them-- though some of them seem to own me.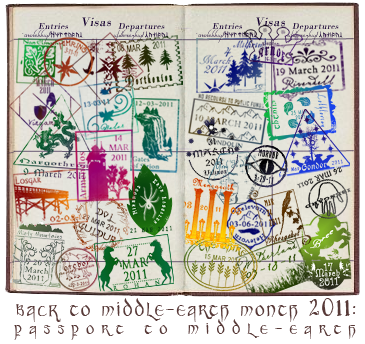 You do not need to ask my permission to remix, podfic, translate, create art for or create secondary fanwork of any fanwork I have created. You should credit me and include a link back to my work. And please let me know because I'd love to see it.

This work is licensed under a Creative Commons Attribution-Noncommercial-Share Alike 3.0 United States License.

You are welcome to use, redistribute, quote, or make derivative works from material I personally have archived on this site, as long as I receive proper credit and the resulting works bear the same license.
[
Report This
]
Stories by Dreamflower [360]
Reviews by Dreamflower [355]
Favorite Series [0]
Favorite Authors
No results found.
---
---